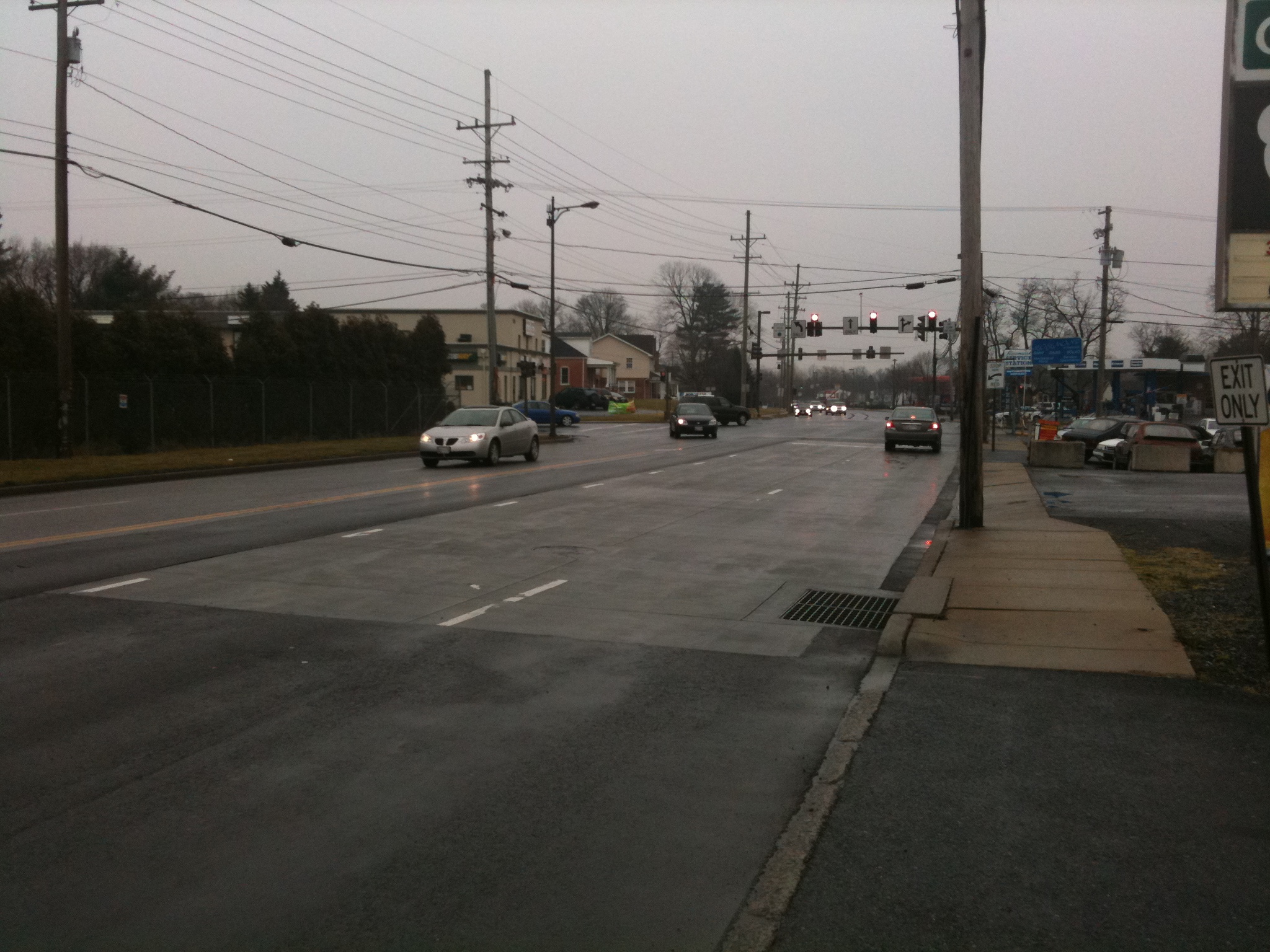 Location: Rosemont Avenue at Baughman's Lane in Frederick, pills MD
Summary: Two thru lanes (from the intersection stop bar back approximately 200') were repaired and ready for traffic in less than 24 hours.
Scope: The City of Frederick and the Concrete Industry partnered to implement a fast-track concrete resurfacing / overlay of two thru lanes where asphalt had failed twice over the past 10 years. The two lanes experience a high volume of traffic as one of Fort Detrick's exits is just west of the intersection. The City had participated in the annual Concrete Conference over the past few years and realized the long-term solution for this intersection was concrete. Cores were taken to determine the existing asphalt thickness. Six inches of the existing asphalt was removed on a Friday evening and six inches of concrete was placed early Saturday morning. The concrete was placed over the remaining 8-10 inches of asphalt. Match cure cylinders were used for this project to help determine in-place compressive strengths. The City of Frederick is pleased with the concrete overlay and looks forward to the next few decades without maintenance on this pavement.
Date: October 21 & 22, 2011