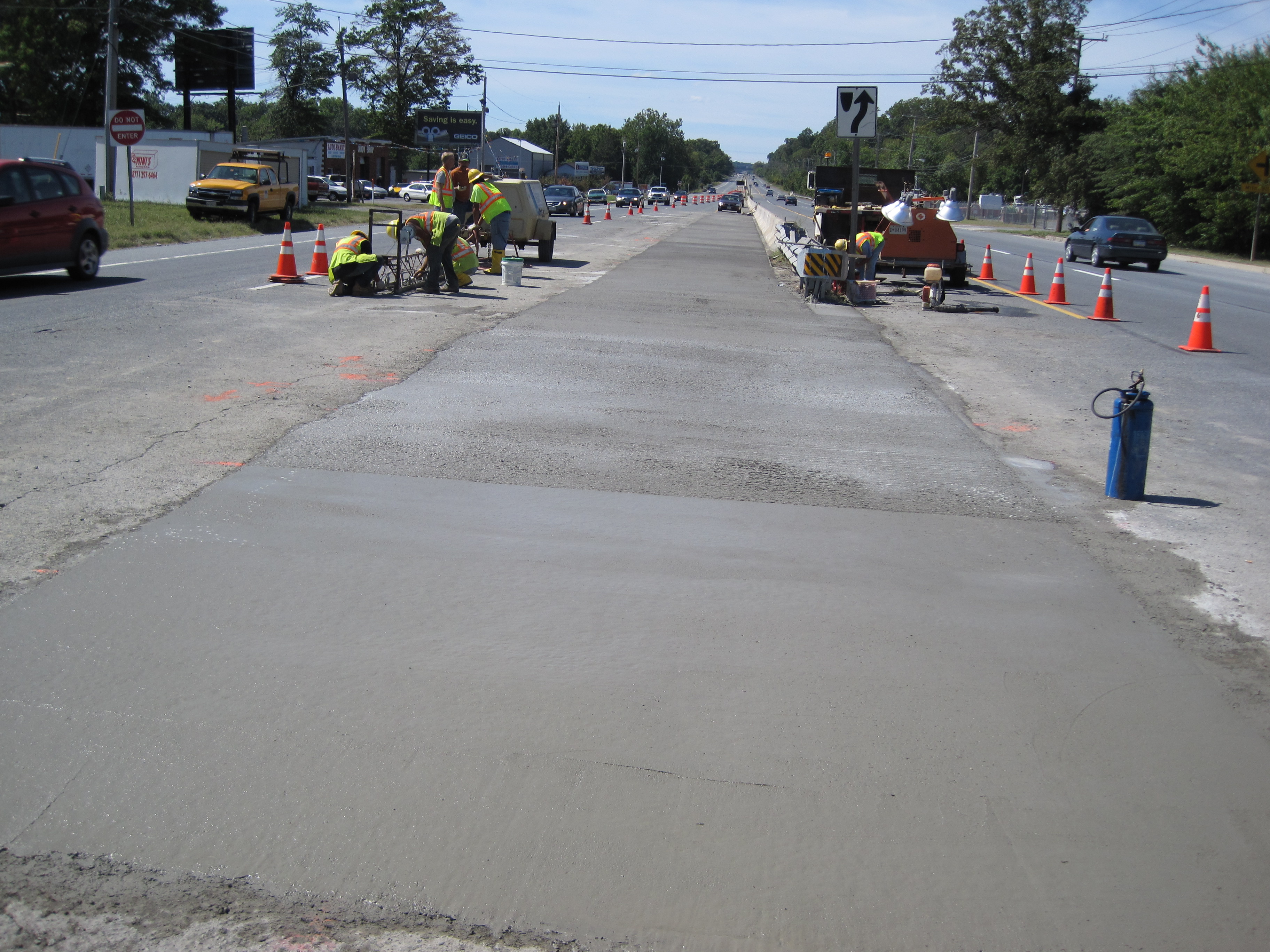 Location: Route 40 North at Maryland Portable Ready Mix Company (Harford County, cheap MD)
Summary: Left turn lane project was completed within 24 hours and reopened to traffic utilizing concrete pavement as an overlay.
Scope: The Concrete Industry and Maryland State Highway Administration (SHA) recently collaborated to overlay a left turn lane with a history of problems and distresses. The turn lane experienced a very high level of truck traffic. The asphalt pavement at this location continued to fail at a rate of every 2 years or less. SHA needed a long-term solution and concrete was the answer. The existing asphalt was milled and the construction area was then prepped for the concrete overlay. The concrete thickness ranged from 6 to 9 inches for the project. The desired concrete strengths of 2, sale 000 psi to open to traffic were achieved within 6 hours of placement. Match cure was used for this project to help determine in-place compressive strengths. SHA considers concrete overlays to be a fast, medicine durable, long-lasting, and cost effective solution for chronic unstable areas.
Date: September 10, 2010 starting at 10:00 PM and opened to traffic on September 11, 2010 at 6:00 PM